Handmade Cherry Creek Jasper Necklace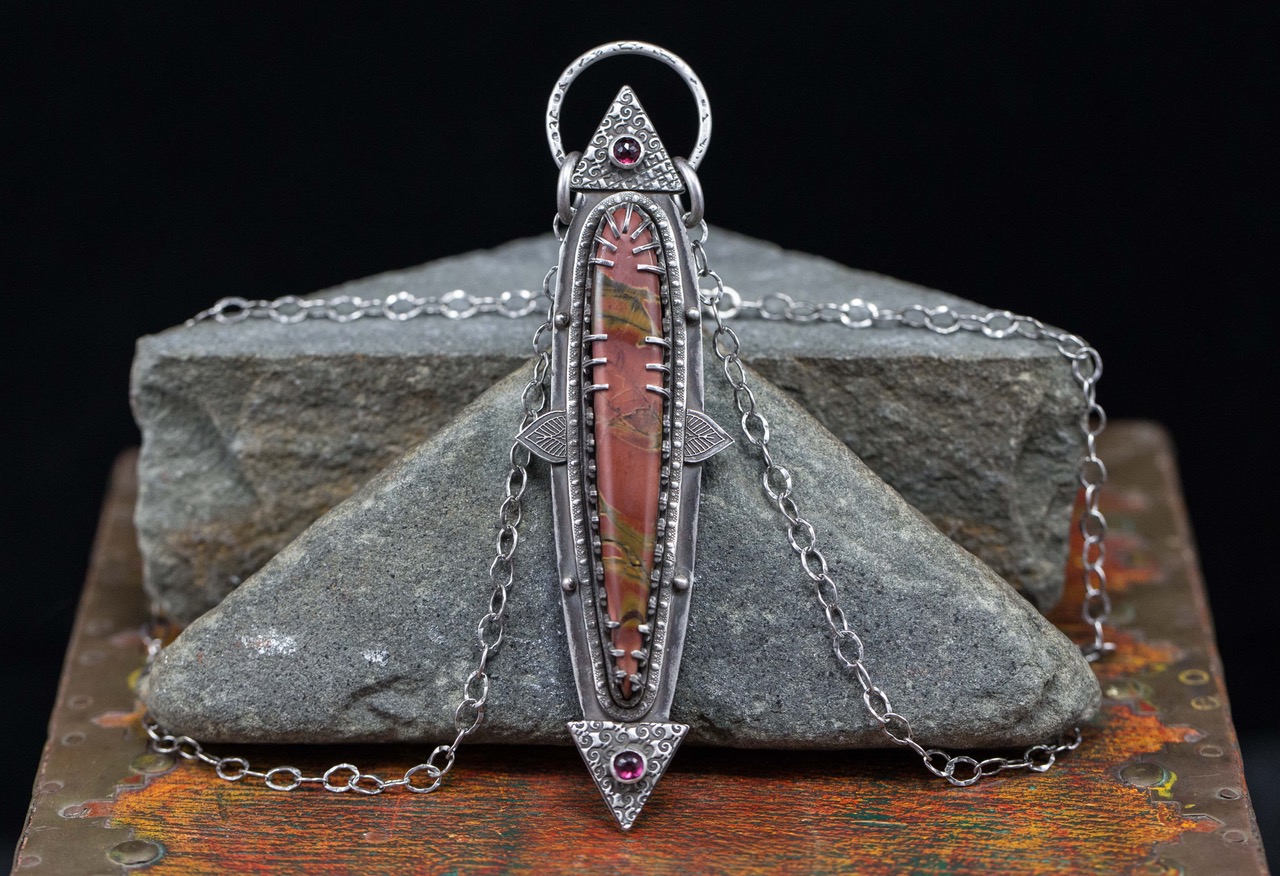 Handmade Cherry Creek Jasper Necklace
Beautiful Cherry Creek Jasper stone, set with two sparkling high quality Rhodolite Faceted Garnets. All made by Madrone Jack from sheet sterling silver, with sawing, soldering, filing. One of a kind handmade artisan necklace. This is a rustic piece, magical and feels great to hold. Wonderful to wear. One of kind statement piece.

Cherry Creek Jasper: Like all Picture Jasper jewelry stones, in general they are said to help bring balance to your life. This piece was created with balance on either end, as above, so below.

Rhodolite Garnet: Is a crystal of inspiration and emotional healing. It encourages love, kindness and compassion, and promotes self-worth and spiritual growth.

Necklace length 17 inches. Comes gift wrapped.